I'm still feeling a bit under the weather, so I'm going to make this short. I simply love the art from Jamie Best at
Best Art Studios
. The shop is a combination of art by Jamie and her husband Mike. I'm the proud owner of 3 beautiful prints and one gorgeous necklace from this great shop. In fact, you can see 2 of the works here, above our mantle,
(Obviously, I have a thing for trees...)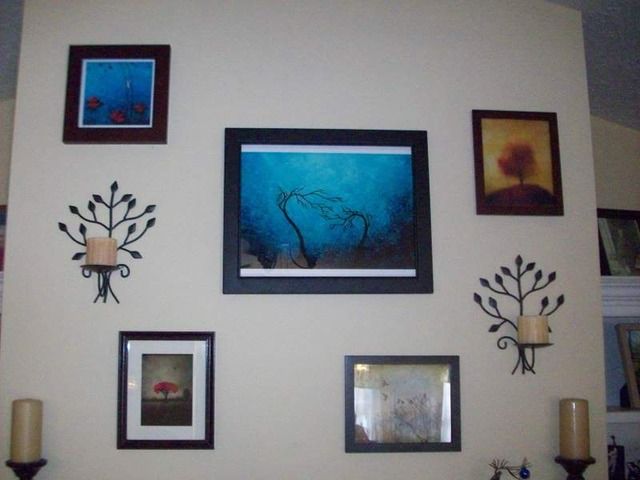 My husband bought this beauty for me for Christmas
One day I will own one of her large multi cavas pieces
So if you're looking for some beautiful artwork for your walls, or even your neck, click on over to
Best Art Studios
, there is an amazing collection to choose from.